International Conference on Heat Transfer, Energy and Mechanical Innovations (ICHTEMI) 2022
Royal Ambarrukmo, Yogyakarta, Indonesia
Tuesday, May 31, 2022.
Theme: Nurturing research on energy, thermal and mechanical innovations
Mode of presentation: Face-to-face and Virtual Conference
This event ­is organized by PT. Orca Industri Akademi as main host in collaboration with several universities from Indonesia and overseas. The event will be held with presentations delivered by researchers from the international communities, including presentations from keynote speakers and scientific parallel session presentations. The conference will adopt a hybrid conference, with online and offline presentation will be delivered.
Furthermore, this event will be providing opportunity for the delegates to meet, interact and exchange new ideas in the various areas of Heat Transfer, Energy and various innovations in Mechanical Engineering. Moreover, ICHTEMI 2022 aims in proclaim knowledge and share new ideas amongst the professionals, industrialists and students from research areas of heat transfer, thermal, energy conversion and mechanical engineering to share their research experiences, research findings and indulge in interactive discussions and special sessions at the event.
Organized by:
PAPER SUBMISSION
ICHTEMI 2022 invites you to submit your papers on topic indicated below in section "SCOPE AND TOPICS". Submitted papers will be reviewed by the scientific committee of the conference based on quality, relevance and originality. The whole submission process is done fully online using EASYCHAIR. Kindly follow the steps below to submit your papers.
1. Create an account on EASYCHAIR.ORG (if you don't have any).
2. Log in with that account.
3. Click the "Submit Paper" Button and you may submit your paper.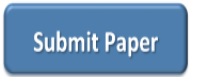 PREPARING YOUR MANUSCRIPT
AIP Conference Proceedings uses author-prepared PDFs for all published content and will not send out author proofs prior to publication. Therefore, it is important to ensure that all manuscripts are submitted in their final form and that all fonts are embedded. AIP author template packages contain comprehensive advice and guidelines for authors—including a Do's and Don'ts checklist—all papers must be prepared abiding by these guidelines. Well-prepared manuscripts enable rapid publication. When preparing your manuscript for AIP Conference Proceedings, please abide by the following requests:
Download your template package for Word or LaTex.
Do not add page numbers or headers/footers.
Do not alter the margins of our templates.
Paper size is 8.5 x 11.
The paper must include the author name and full affiliation address including country.
Use clear, legible graphics and diagrams contained within the margins.
Do not use copyrighted material without permission and proper crediting.
All pages are to be in portrait.
References are prepared using our sample reference guidelines (available in the template package). References can only be linked if they are complete.
Embed all fonts into your manuscript PDF.
Download template
The following downloadable packages contain the AIP Conference Proceedings templates, and other additional documents you may need. The packages also contain detailed advice on preparing your manuscript, including a wide range of examples showing how to prepare and style references.
The following templates are AIP Publishing standard, and you must use them for all AIP Conference Proceedings volumes.
For LaTeX users AIP Publishing has made a formatted template available in Overleaf. For best results and full support, we recommend that you use the AIP Conference Proceedings template in Overleaf. Authors may download either the PDF template or a .zip file containing the template
KEYNOTE SPEAKER
Bidyut Baran Saha, Ph.D.
Professor and Principal Investigator, Multiscale Science and Engineering for Energy and the Environment Thrust
International Institute for Carbon-Neutral Energy Research (WPI-I2CNER), Kyushu University
Bidyut Baran Saha is a Professor and Principal Investigator at the International Institute for Carbon-Neutral Energy Research (WPI-I2CNER) of Kyushu University, Japan, and Professor of Mechanical Engineering Department of Kyushu University. He received his B.Sc. (Hons.) and M.Sc. degrees from Dhaka University of Bangladesh. He was the 1st Bose Fellow of the Bose Center for Advanced Study in Natural Sciences, University of Dhaka, Bangladesh (January 1991 – December 1992). He received his Ph.D. in 1997 from the Tokyo University of Agriculture and Technology, Japan. His research interests include thermally powered adsorption cooling, refrigeration and desalination systems, heat and mass transfer analysis, energy efficiency assessment, and energy policy. He has published more than 500 articles in peer-reviewed journals and international conference proceedings. He has edited eight books and holds thirty-one patents. His Google Scholar Citations are above 17,000 with an h-index of 68 and i10-index 308. He is the founding Editor-in-Chief of Evergreen journal and Associate Editor of Thermal Science and Engineering Progress (Elsevier). Recently, he served as managing Guest Editor for Applied Thermal Engineering (Elsevier), Heat Transfer Engineering (Taylor and Francis), and International Journal of Refrigeration (Elsevier). He is one of the top peer reviewers (within 1% Web of Science, Researcher ID: C-5828-2012) in Research fields: energy generation, conversion, and storage engineering. Currently, he is working as the Foreign PI of the Scheme for Promotion of Academic and Research Collaboration (SPARC) Project, MHRD, Government of India with IIT Delhi. He has supervised more than 35 doctoral students as of date, and several of his graduates are now working as professors/associate professors/faculty members in various academic institutions or as R&D managers in industries around the world.
Prof. Dr. Shaharin A. Sulaiman
Department of Mechanical Engineering, Universiti Teknologi PETRONAS
Prof. Shaharin Anwar Sulaiman is a Professor at the Department of Mechanical Engineering, Universiti Teknologi PETRONAS (UTP), Malaysia. He holds B.Sc, M.Sc and PhD degrees in Mechanical Engineering. He was a Mechanical Engineer in YTL Corporation prior to joining academics. At UTP he was Director of Mission Oriented Research group for Hybrid Energy Systems from 2009 to 2017. His research interests include air-conditioning, biomass energy, solar photovoltaic, combustion, and flow assurance. He has published more than 190 journal articles and 15 books on various engineering research topics. One of his latest books is Clean Energy Opportunities in Tropical Countries (Springer).
Professor Erry Yulian T. Adesta, PhD, CEng (UK), MIMechE, IPM (PII), Vice Rector (Planning, Development and Cooperation, Universitas Indo Global Mandiri (UIGM) Palembang, Indonesia
Erry Yulian T. Adesta, PhD is Professor and Vice Rector (Planning, Development and Cooperation), Universitas Indo Global Mandiri (UIGM), Palembang, Indonesia. He earned his PhD in Manufacturing Systems Engineering from The University of Huddersfield, UK. In addition, he has also completed Master of Science (Engineering) in Integrated Manufacturing Systems, from The University of Birmingham, UK (Scholarship: FCO a.k.a. Chevening Awards, UK) in 1992. Prior to that, he finished Bachelor of Engineering (Honours) in Mechanical & Production Engineering from The Polytechnic of Huddersfield, UK under Scholarship of World Bank Project for PEDC-ITB. He held several academic position during his tenure with IIUM. Initially he was appointed as a Professor and Head of Department of Manufacturing and Materials Engineering in Faculty of Engineering, International Islamic University Malaysia (IIUM) from 2008 to 2012 and he also held a post of Deputy Dean for Postgraduate and Research from 2012 to 2016. Eventually he was appointed as the Dean of Faculty of Engineering, International Islamic University Malaysia (IIUM) from 2017 to 2018. He was also the Chair of Agile and Sustainable Manufacturing Research Unit (ASMARU), International Islamic University Malaysia (IIUM) from 2019 to 2020 and was trusted to return as the Head of Department of Manufacturing and Materials Engineering until the end of his tenure. His expertise varies from High Speed and Precision Machining, Electro Discharge Machine (EDM), Additive Manufacturing (3D Printing), Supply Chain Management, Engineering Project Management, to Industrial and Systems Engineering.
SCIENTIFIC AND TECHNICAL COMMITTEE
Assoc. Prof. Dr. Agus Geter Edy Sutjipto, Faculty of Industrial Sciences and Technology, Universiti Malaysia Pahang
Jundika Candra Kurnia, PhD, Mechanical Engineering, Universiti Teknologi PETRONAS (UTP)
Dr. Mohd Danish, Mechanical and Materials Engineering, University of Jeddah
Dr. Khairul Habib, Mechanical Engineering, Universiti Teknologi PETRONAS (UTP)
A. Sofwan Faturohman Alqap, S.T., M.Tech., Ph.D., Universitas Bengkulu
Dr. Mazli Mustapha, Mechanical Engineering, Universiti Teknologi PETRONAS (UTP)
Assoc. Prof. Dr. Joga Dharma Setiawan, Mechanical Engineering, Universitas Diponegoro
Dr. Muhammad Yasir, Mechanical Engineering, University of Wah, Pakistan
Dr. Ir. Agus Triono, ST, MT, Mechanical Engineering, University of Jember
Dr. Ir. Muki S. Permana, Mechanical Engineering, Universitas Pasundan, Bandung
Dr. Hasan Fawwad Junejo, Department of mechanical engineering, Faculty of Engineering, Higher Colleges of Technology UAE
Josef Hernawan Nudu, ST., MT, Program Studi Teknik Industri, Departemen Teknik Industri, Universitas Atma Jaya Yogyakarta
PYM. Wibowo Ndaruhadi, ST, MT, PhD, Mechanical Engineering Department, Universitas Jenderal Achmad Yani
Dr. Ts. Azlan Ahmad, Mechanical Engineering, Universiti Teknologi PETRONAS (UTP)
Dr. Setyamartana Parman, Faculty of Mechanical and Manufacturing Engineering Technology, Universiti Teknikal Malaysia Melaka
Assoc. Prof. Dr. Eng. Bambang Ari-Wahjoedi, MSc.Tech., Materials Engineering, Institut Teknologi Sumatera, Lampung Selatan
Dr. Irza Sukmana, Mechanical Engineering, Faculty of Engineering, Universitas Lampung, Indonesia
Riza Muhida, ST, M. Eng., Ph.D, Dept. of Mechanical Engineering, Universitas Bandar Lampung
Catur Setyawan Kusumohadi, PhD, Fire Safety Engineering Study Program, Faculty of Engineering, Jakarta State University.
Dr. Petrus Tri Bhaskoro, Departement of Facilities of Future, PETRONAS Research Sdn. Bhd.
Firmansyah, PhD, Executive, Engineering Prototyping Center, Advance Research Common Center Group Research & Technology (GR&T), PETRONAS
Rekbi Fares Mohammed Laid, PhD, Senior Researcher, Research Center In Industrial Technologies CRTI , Charaga, Algeria
Prof., Dr. Eriki Ananda Kumar, Principal/Director R&D Department of Mechanical Engineering Priyadarshni Institute of Technology, Tirupati/Andhra Pradesh-India
Prof. S Abdulkareem. Faculty of Engineering & Technology, Dept. of Mechanical Engineering, University of Ilorin, Nigeria
Dr. Eng. Stenly Tangkuman, ST, MT, Mechanical Engineering Department, Faculty of Engineering, Sam Ratulangi University, Indonesia
Dr Adamu Umar Alkali, Department of Mechanical Engineering, School of Technology (SOT), Kano State Polytechnic, PMB 3401, BUK Road, Kano State – Nigeria
Dr. Saeed Rubaiee, Department of Mechanical and Materials Engineering, University of Jeddah, Saudi Arabia, Department of Industrial and Systems Engineering, University of Jeddah, Saudi Arabia
Dr. Munish Kumar Gupta, Faculty of Mechanical Engineering, Opole University of Technology, Poland
Dr. Murat Sarikaya, Department of Mechanical Engineering, Sinop University, Turkey
Dr. Farooq Ahmed, Department of Mechanical and Mechatronics Engineering, Dhofar University, Sultanate of Oman
IMPORTANT DATE
| | |
| --- | --- |
| Abstract submission Dateline (extended) | May 10, 2022 |
| Full Paper Dateline | May 14, 2022 |
| Payment Dateline | May 14, 2022 |
| Conference Day | May 31, 2022 |
| Full Paper Revision Submission Dateline | June 10, 2022 |
SCOPE AND TOPICS
The topics of the event will be covering all the aspects, but not limited to:
Heat transfer
CFD, Combustion, Direct Numerical Simulations (DNS), Drying, Experimental Fluid Flow and Heat Transfer, Heat Exchangers, Other Heat Transfer Devices, Heat Transfer Enhancement, Heat Pipes, Non-Newtonian Fluid Flow and Heat Transfer, Phase Change Phenomena, Porous Media, Renewable and Non-Renewable Energies, Turbomachinary Heat and Mass Transfer, Fluid Mechanics, Thermodynamics, Measurement Techniques and Image Processing, Heat and Fluid Flow in Micro/Nano Scales, Turbulence, Multi-Phase Flows, Chemical Reaction and Combustion
Energy
Solar Energy, Biomass Energy, Wind Energy, Nuclear Energy Engineering, Storage Technology, Energy-saving Technology, Hydrogen and Fuel Cell, Energy Materials, Energy Chemical Engineering, Energy Security and Clean Use, New Energy Vehicles, Electric Vehicles, Energy-efficient Lighting Products and Technologies, Green Building Materials and Energy-saving Buildings, Energy Equipment, Energy Policy, Planning & Management,
Mechanical Engineering Innovations
Instrumentation and Control, Automation and Mechatronics, System Dynamics and Simulation, Aerodynamics, Acoustics and Noise Control, Applied Mechanics, Automotive Engineering, Machinery and Machine Design, Computational Mechanics, Mechanical Design, Dynamics and Vibration, Manufacturing and Production Processes, CAD/CAM, Manufacturing System and Simulation, Manufacturing Robots, Product Design, Additive Manufacturing, Material Engineering, Composite Materials, Biomaterials, Fatigue and Fracture, Corrosion, Tribology, Biomechanics
REGISTRATION FEE
| | | |
| --- | --- | --- |
| Category | Indonesian (local) | International |
| Presenter (online and face-to-face) | IDR 2,500,000 | USD 200 |
Please do Bank Transfer for the registration fee to this following account:
Bank Name: Bank Mandiri
SWIFT Code/BIC: BMRIIDJA
Account Number: 102-000-791-108-1
Account Name: PT. Orca Industri Akademi
Country: Indonesia
CONTACT US
Website: https://orcaindustriakademi.com/ichtemi-2022/
Email: conference@orcaindustriakademi.com
Phone: +62 895 6051 98904
Conference's chair: Turnad Lenggo Ginta, PhD (turnad@orcaindustriakademi.com)
Conference's co-chair: Ahmad Farabi, M.Ec, Ph.D (farabi@orcaindustriakademi.com)
VENUE
Royal Ambarrukmo, Jl. Laksda Adisucipto No. 81, Ambarukmo, Caturtunggal, Kec. Depok, Kabupaten Sleman, Daerah Istimewa Yogyakarta, Indonesia